Serving as the Construction Manager at Risk, Newkirk Novak Construction Partners has commenced construction on the new headquarters for Kansas City-based architecture and design firm Gould Evans.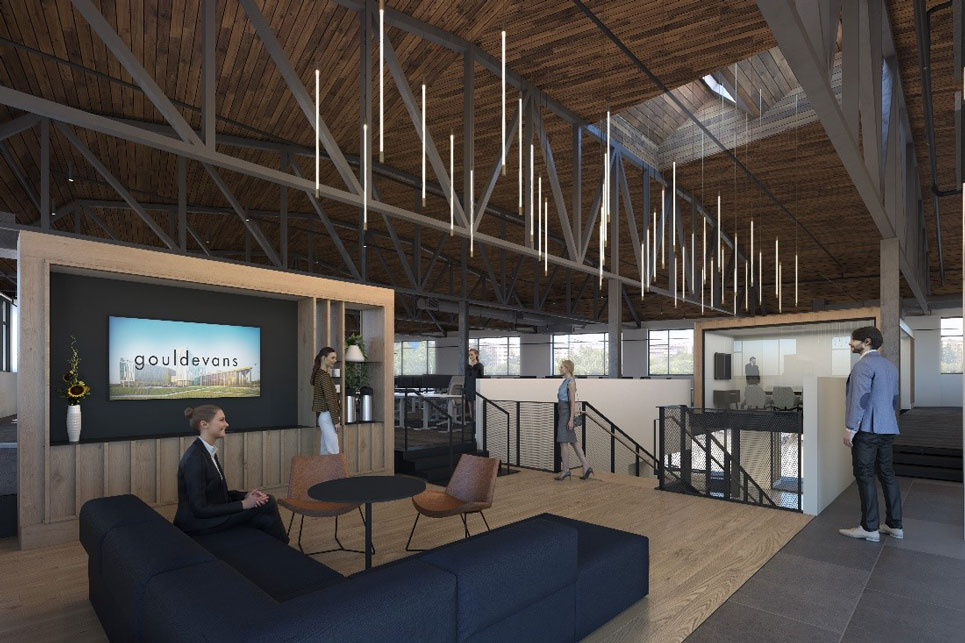 Constructed in 1925, the two-story building that the company will soon call home is located at 4200 Pennsylvania Avenue and encompasses a sprawling 22,000 square feet in the Westport District.
Located in Westport for the past 22 years, Gould Evans continues to be very invested in the community, which is why staying in the area was a priority when the architecture and design firm outgrew its old space.
"Westport has become a strategic asset for us, both as a recruiting tool for new talent and an amenity for our clients," said Dennis Strait, Managing Principal of the Gould Evans Kansas City Studio. "The narrow streets, small blocks and diverse mix of shops, restaurants and services make it the model for walkable living in Kansas City."
The interior of this tenant improvement project boasts unique and modern features that at the same time complement its historic exterior. Amenities for employees to enjoy include an outdoor patio space for some fresh air, a loft that will be utilized as a quiet working zone, workspaces with height adjustable desks, a gathering room for company events and a makerspace with digital and physical modeling tools. Natural lighting was also a key factor in this custom-built space. Gould Evans strategically incorporated it into the design to ensure access to daylight and views for all.
Gould Evans and its 60-plus Kansas City employees will occupy the new corporate headquarters in early 2019 following its completion in December.