Blue Springs R-IV School District | John Nowlin Elementary Project Update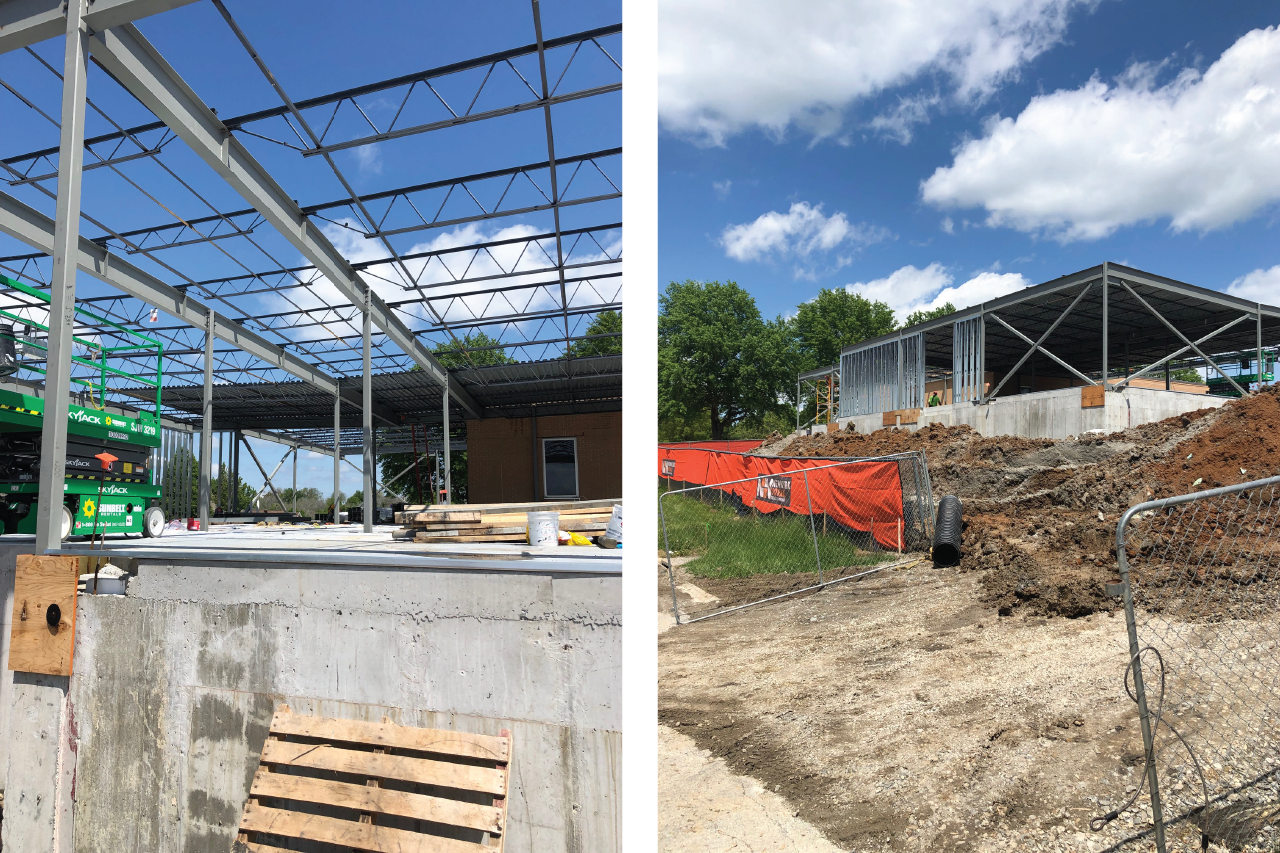 In 2018, Newkirk Novak was awarded several packages of the Blue Springs R-IV School District bond issue. As a part of that work we are building a 4,600 square-foot addition with four classrooms at John Nowlin Elementary School. We began work on this project at the end of March this year and are expecting to finish by early August in order to avoid disruption to students during the school year.
The large amounts of rain these past couple weeks have presented a challenge with our tight schedule, but we are taking advantage of dry days to maintain our timeline. This week we had all exterior work going on. The structural steel and exterior framework were erected, and we also dug new inlets in order to install storm drainage for site utilities.